Horse-Drawn Sleigh Rides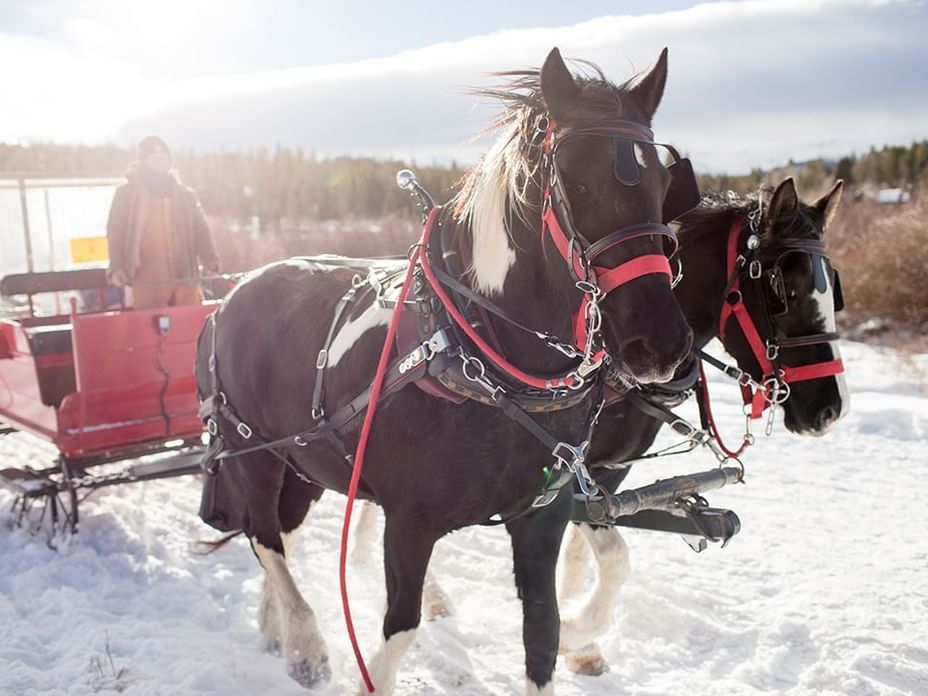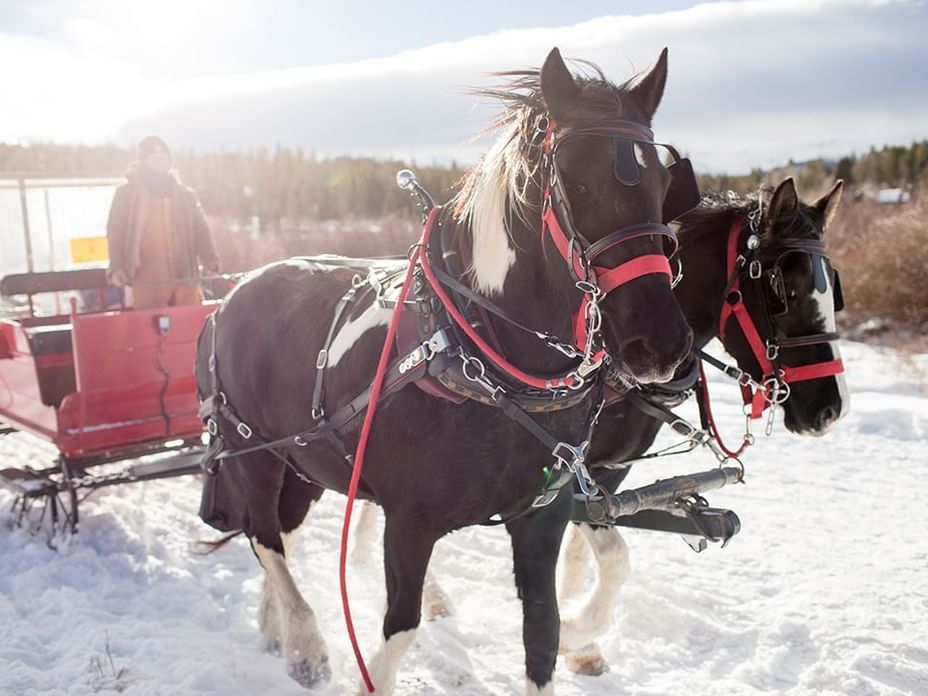 From atop a butte in the center of the valley, see incredible views of the Grand Teton including the Sleeping Indian, the National Elk Refuge, and the twinkling lights of Jackson. This will be a one-of-a-kind experience that you won't soon forget.
Private sleigh rides are available upon request.
Enjoy a lovely sleigh ride with beautiful Teton views. Stop by and enjoy a warm beverage in a tipi camp nestled among the cottonwood trees at the river's edge.

*This activity is only available until January 3, 2023
1 hour
Starting at $71 per person

Private Sleigh Ride:
2-4 hours with hot chocolate
Starting at $1600
Mid-day Sleigh Ride with lunch
Starting at $2000
Appetizer Sleigh Ride
Starting at $2000
Dinner Sleigh Ride
Starting at $2600