Welcome to Hotel Jackson
Genuinely Hotel Jackson. Genuinely Jackson Hole.
Welcome to Hotel Jackson, located in the heart of Jackson Hole, and just steps away from shops, art galleries, restaurants, and the iconic elk antler arches of Town Square. Owned and run by a family that has lived in the valley for more than four decades, Hotel Jackson's inspired interiors feature 55 guest rooms and suites and reflect a contemporary retelling of the traditional West. The goal of Hotel Jackson is to celebrate and share the area's unique Western heritage while providing guests with every modern luxury and unrivaled customer service.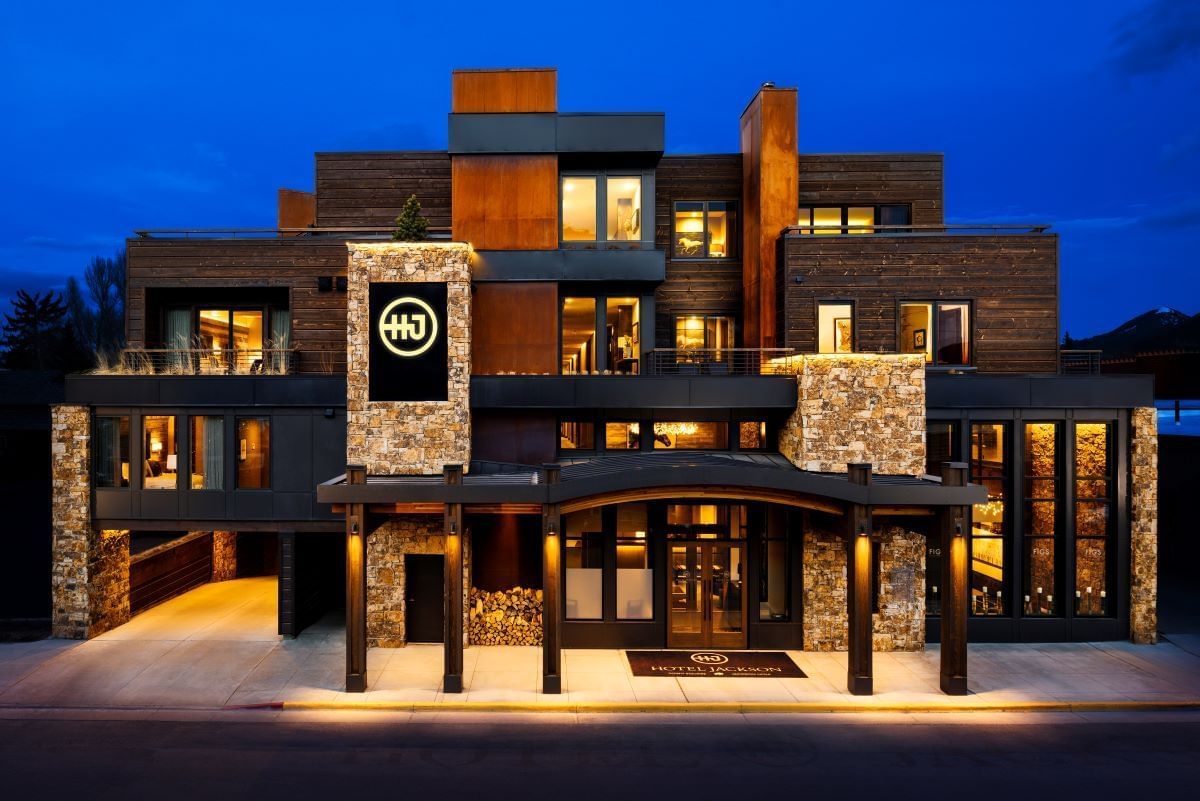 ROOMS & SUITES
Renowned for its modern take on authentic western design, Hotel Jackson was named "The Most Beautiful Hotel in Wyoming" by Architectural Digest. Our 55 rooms and suites are each unique, but all showcase the same elegant design using materials and colors authentic to Jackson Hole's history and landscape: natural stone, reclaimed barn wood, leather, rawhide, metal, and wool. All of the curated rooms also have natural gas fireplaces, spa-like bathrooms, Nespresso machines, and BVLGARI bath products.
EAT & DRINK
Get ready to be indulged and surprised by the Hotel Jackson dining experience. Offering award-winning cuisine at any time of day, our FIGS restaurant delights hotel guests and Jackson Hole locals alike with innovative Lebanese-Mediterranean cuisine and signature handcrafted cocktails in a sun-drenched, art filled space, complete with a two-story wood-burning fireplace.
OUR BACKYARD
Hotel Jackson is your basecamp to explore and experience of the most wild and intact ecosystems in the world. Grand Teton and Yellowstone National Parks and surrounding wilderness areas are home to diverse wildlife, geologic wonders, and open spaces. After a day of adventuring (hiking, skiing, biking, fishing) return to our elegant, cozy, firelit spaces to relax and enjoy the restaurants, boutiques, and galleries right outside our door.